Fraud crackdown sends illegal immigrant licenses plummeting in NM
Article Body:
A crackdown on document fraud has sent the number of driver's licenses issued to illegal aliens in New Mexico plunging by 70 percent, while revealing that the state likely issued tens of thousands of bogus licenses after becoming the first state to adopt the controversial policy a dozen years ago.
Last year, New Mexico issued 4,577 licenses to foreign nationals, down sharply from the 2010 high of about 15,000. ...the huge drop came as soon as new procedures were implemented to identify fraudulent documents that had been submitted to obtain licenses.
"While this is encouraging news, Gov. Martinez still sides with an overwhelming majority of New Mexicans who believe we must repeal the dangerous law of giving driver's licenses to illegal immigrants, which has turned our state into a magnet for criminal activity," said Mike Lonergan, spokesman for the governor.
New Mexico became the first of 10 states to issue driver's licenses to illegal aliens in 2003, under then-Gov. Bill Richardson, who claimed it would cut down on uninsured drivers in the state. But while the policy's effect on public safety has been inconclusive, critics say it launched a cottage industry for criminals to sell fraudulent documents.
Last year, federal officials broke up a five-year operation -- which extended from New Mexico to New York -- that saw illegal immigrants from Georgia paying as much as $2,000 to obtain documents to secure a New Mexico driver's license.
Related Image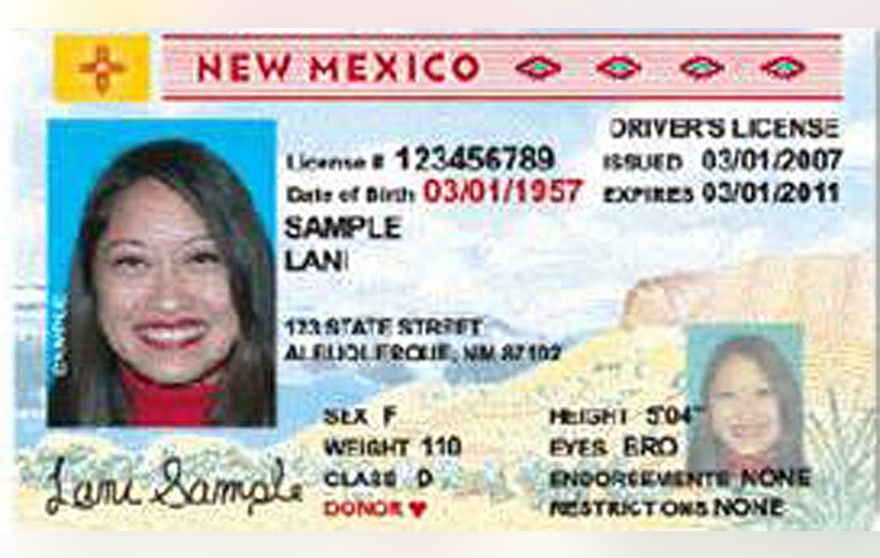 A high-profile case in 2012 saw five Albuquerque residents federally indicted in a multi-state license distribution scheme...
"New Mexico's driver's license policy has once again attracted criminal elements to our state in pursuit of a government-issued identification card," Martinez said at the time. "Our current system jeopardizes the safety and security of all New Mexicans and it is abundantly clear that the only way to solve this problem is to repeal the law that gives driver's licenses to illegal immigrants."
... Republican State Rep. Bill Rehm, a retired county sheriff's officer, said more than 100,000 driver's licenses have been issued to illegal immigrants, but only about 17,000 have filed a state income tax.
"These people enter the country illegally, then obtain a driver's license through fraud and lies," Rehm said. "We sparked a whole criminal industry by allowing this."
Rehm is among a large number of opponents who have been unable to get the law repealed, despite Martinez's support. The critics say the policy has penalized legal residents of the state, because of a 2005  federal law aimed at preventing terrorists from getting fraudulent IDs. Because the federal REAL ID Act sets forth standards stricter than New Mexico's for federal recognition of identification documents, the Department of Homeland Security will not recognize licenses from states including New Mexico as ID for getting on a plane or entering federal buildings, for example...
Vivian Juarez, director of the Mexican Consulate in Albuquerque, declined to comment on the drop in licenses issued to Mexican nationals in New Mexico.
Joseph J. Kolb is a freelance journalist based in New Mexico.